What Is Irish Coffee And How To Make It At Home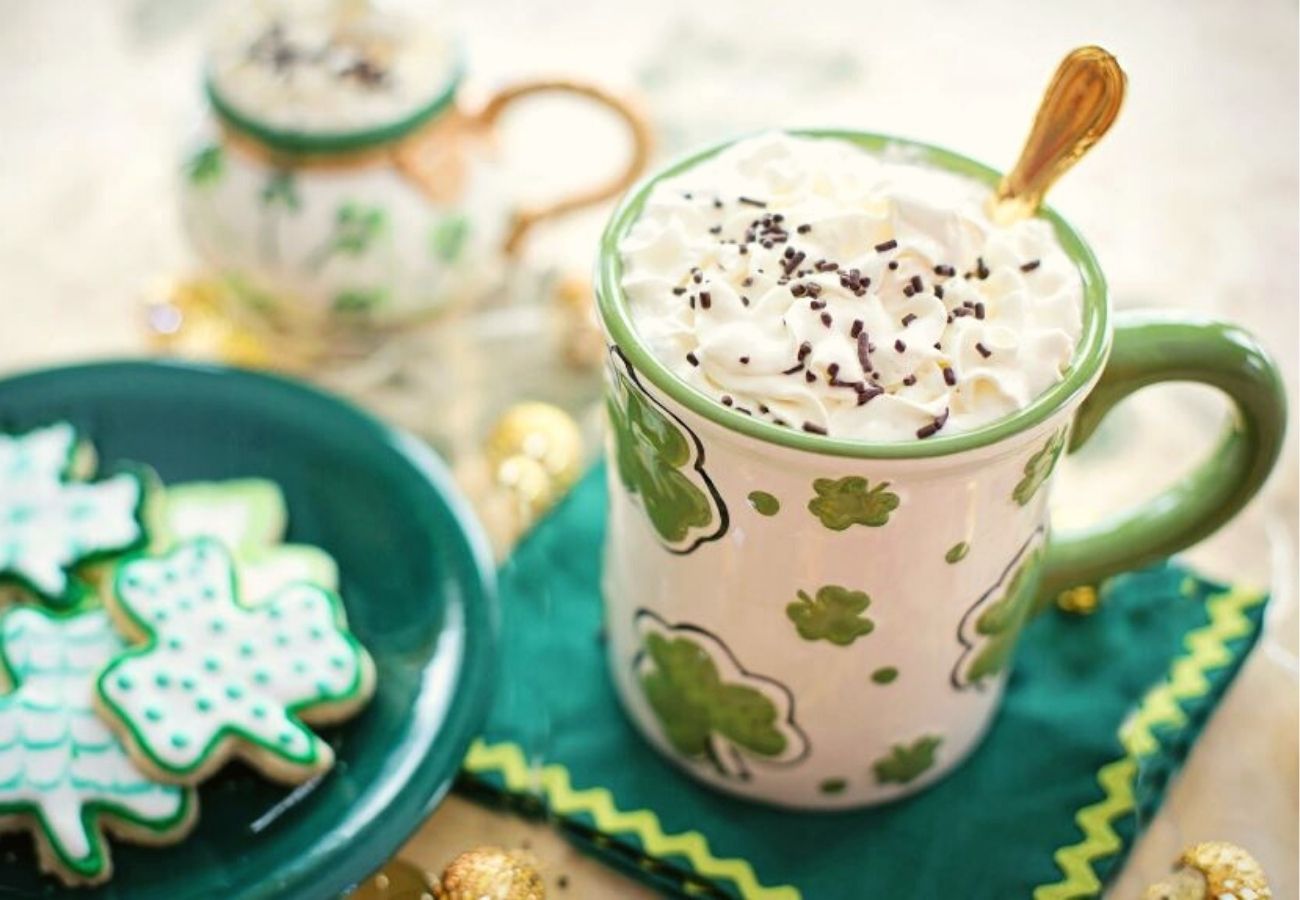 Have you wondered what would happen if you mixed two of the unlikeliest of beverages together? Well, you would be surprised to hear about the Irish coffee, which is less a coffee than it is a cocktail. How? Are you intrigued to try making this at your home? Would you like to know how the Irish coffee came about and how people came around to it?
We bring answers! Read along to see where and how this coffee cocktail grew to fame.
Irish coffee is less coffee and more cocktail. It is a hot beverage enjoyed in good company with cheery vibes in pubs. Irish coffee is made out of strong coffee and Irish whiskey coupled with the taste of brown sugar and fresh cream that takes the crown of the glass. It is a classy and warm beverage enjoyed in the company of good friends and sociability.
Irish coffee is believed to have existed for 100 years before it was officially introduced. Credit to its starry appearance at pubs in Vienna, Germany, Denmark, and France, each of them has laid claim on the beverage.
However, the most acclaimed and accepted version of the story is that of Joe Sheridan introducing the Irish coffee in 1943. The coffee mixed with whiskey brought momentary relief to the war soldiers.
Irish Coffee tastes like a soft, boozy drink. Its rich flavor is derived from the sugars in the brown sugar and the whiskey. The cream provides an ephemeral texture to the drink that makes the drink an experimental respite from the daily kind of beverages.
What Size Cup for Irish Coffee?
A standard cup of Irish coffee is around 8 ounces of coffee. These 8 ounces are home to 2 parts of whiskey, four parts of coffee, and one and a half parts of cream and sugar. Together they make a remarkable and unforgettable coffee.
How Many Calories Are In An Irish Coffee?
Generally speaking, calories vary from each drink due to the difference in the type of coffee used for the drink. However, the calories may range anywhere between 150 to 220 cal in a standard cup.
How Much Caffeine is in an Irish Coffee?
In an average cup of Irish coffee, there is nearly 100mg of caffeine, which is further dependent on the type of coffee served with the whiskey.
What Whiskey Should I Use in Irish Coffee?
The perfect recipe for Irish coffee is heavily reliant on the coffee as well as the whiskey that is used. Bushmill's Red Whiskey is the most chosen whiskey alongside Jameson Irish Whiskey. They're both the most used drinks that accompany the Irish coffee. Dead Rabbit and Knappogue Castle are two other great options to go for, if not the previous two.
How Much Whiskey Is in Irish Coffee?
There are generally two parts of whiskey to 4 parts of coffee in the beverage. The recipe books mention an 80 proof measurement against which the strength of a regular Irish coffee is 18 proof, which is 9% only. Nothing worrisome though moderation is always advised.
How Do You Make Cream for Irish Coffee?
Mix them all in the blender until you reach a consistency akin to that of a cream. Leave it to refrigerate for six weeks.
Here's the deal, though: Irish cream doesn't have to be used only for Irish coffee. Use your homemade cream and toast your breakfast with it. Add molten chocolate and make chocolate mousse. Or better, add it to a Classic Irish Coffee.
How Do You Make Irish Coffee?
Were glad you asked! To make the classic Irish coffee, heres what well do:
How to Make Irish Coffee?
Follow the recipe as that of the Irish coffee. Except for this time, after adding the brown sugar and coffee, gently drop a few ice cubes into the glass before adding the whiskey.
How To Make An Irish Coffee With Baileys And Whiskey?
To make an Irish Coffee that's out of the world like that of Baileys, add a few ounces of Bailey's cream and serve it along one side of the rim of your glass. You've now masterfully perfected how to make Baileys Whiskey Irish Coffee.
That sums up the entirety of how to make the perfect iced Irish coffee, among many others! Irish coffee is that drink that brings people together. It promises companionship and lightheartedness. We've explored its history and continue to see the spirit of its introduction flow into the days to come.